A new mutation of the old phishing scam has recently surfaced. Like thousands of previous phishing e-mails, this bogus bank notice asks for your personal information. But in a strange and novel twist, Hackers tries to turn your own phone against you.
Phone Phishing is done generally in following ways :
1) By Making a Fake Call to User
Generally the hackers a.k.a Black Hats call some customers with automated calls where in they mention that it is automated call from example bank, and it is mandatory verification, please enter your account number & pin etc.
It is to be noted that, no bank , specially in India uses such verification system, and if you receive any such call, immediately discard it.
2) By Sending Fake SMS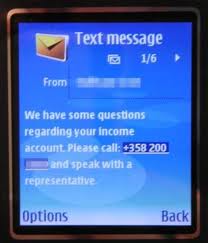 Some cases have also been observed wherein the users were sent some sms and were encouraged to speak to their representative, who on calling asked for sensitive account details, and expectedly the accounts were compromised within fraction of seconds!!
3) By Stealing Credentials From Fraud Hot-Spot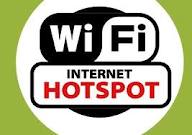 The hackers are clever enough to understand that the mobile users are generally using more internet now-a-days and some cases were noted wherein they created free open hotspots providing free wireless internet connectivity to mobile users, and it is then easy to track their key strokes by the help of technology.
Beware: Never use mobile banking or any banking site or any sensitive site rather at public place.
4) By Using Mobile Apps
Even the latest I -phones and Androids etc are not fully secured, the api and applications can be used to fool the customers, since Android free market provides lots of free applications developed by individual users worldwide, some fake look-a-like applications easily fool customers.
Beware of falling into such traps, always know the procedures and communication channels of the banks you are associated with. Also confirm the authenticity of applications / softwares which claim to be developed by banks, for any such download, use official bank's website only, do not use any 3rd party sites.
>>>> It's a dangerous world out there, Stay Alert, Stay Safe <<<<
If you have any doubt feel free to comment here and You like my this post then kindly Share with your friends and groups. and hit like on InvisibleHackers Official or
Thank You For Visiting.....